Welcome to Keystone Heights Airport  

Services we offer:
24/7 Pilot Planning Lounge with Shower (after hours access)
Free Wifi
Water, Coffee, Tea, Snacks
Ramp Space
Overnight Tie-Downs
Pilot Supplies
Sectionals, Batteries, etc.
Oil
W100, W100+, 100, 15/50
Flight Training Instructors and Plane Rentals
Aerobatic Practice Area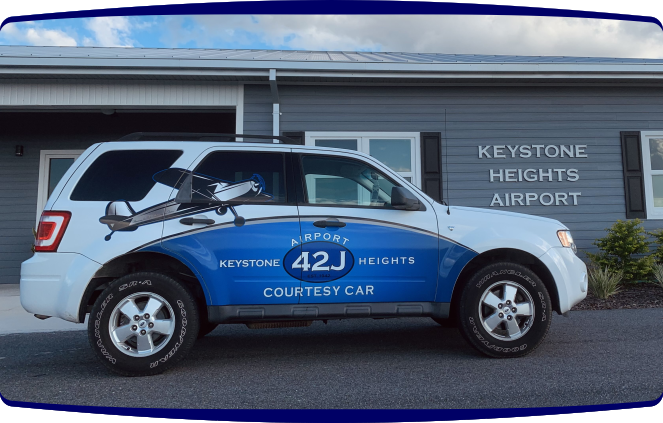 Keystone Heights Airport Courtesy Car
Please call Airport Office for Availability
352-473-0031
Community and Family-Focused Aviation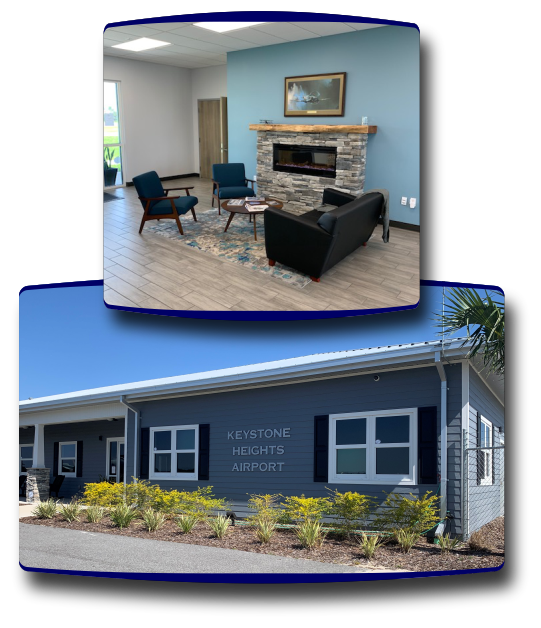 Keystone Heights Airport is a proud supporter of our community and families coming together to learn, train, and enjoy aviation.
We provide a comfortable lobby to gather in and await your flight. We also keep services and supplies as conveniently located as possible. Please check our website for local services and places to visit.
We are strong supporters of our military and enjoy sharing the airfield with our events coordinators. If you have any special requests or would like more information regarding community events please contact us and we will be happy to speak to you about your ideas or specific needs.
If you would like to discuss the traffic pattern operations at further length, please call us at (352) 473-0031. We have personnel that can help guide you and maps available.
Our property is well maintained and safety is extremely important to us. Please be thoughtful and help us keep our location the desirable destination and fun place that it is.  And most of all, bring your family and friends to our airport and share in the beauty of flight!